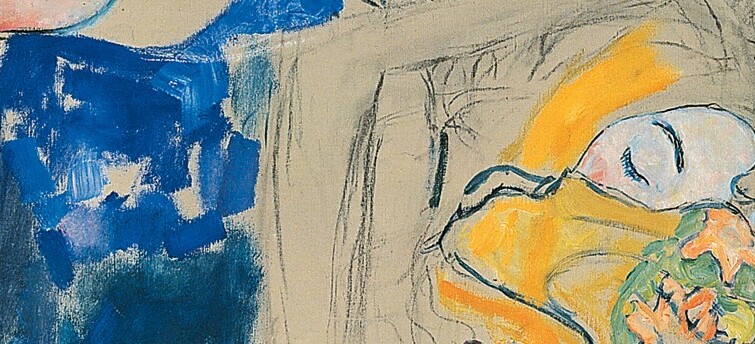 1886–1888: The Grand Staircases of the Vienna Burgtheater
In 1886 the members of the "Künstlercompagnie" (Artists' Company), Gustav and Ernst Klimt as well as Franz Matsch, were commissioned to adorn the ceilings of the two grand staircases of the Vienna Burgtheater, newly built by Karl von Hasenauer (1833–1894), with depictions of the theater's history. This first public commission represented a major step forward in the artist's career and was crowned by the Golden Cross of Honor awarded by Emperor Franz Joseph I in 1888.
The cycle, which consists of ten paintings, comprises four works by Gustav Klimt: The Cart of Thespis, Shakespeare's Globe Theatre, The Altar of Dionysus and Theatre in Taormina. The rendering Shakespeare's Globe Theatre features the artist's only known self-portrait.
In 1990 the design drawings for the paintings were discovered in the attic of the Burgtheater. Following intensive restoration, they are now exhibited as part of a permanent presentation at the Burgtheater's "Angelika Prokopp Foyer-Klimtraum".

Vienna Burgtheater
www.burgtheater.at