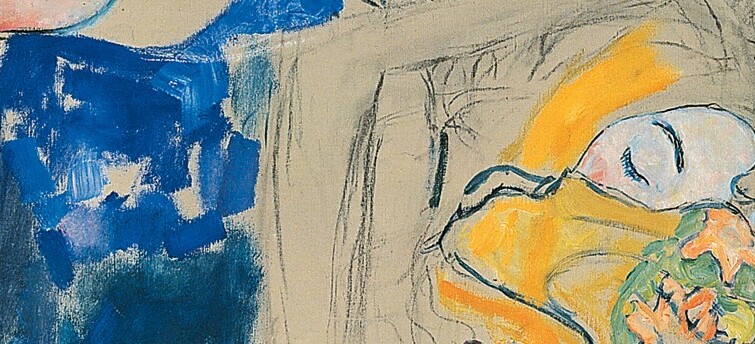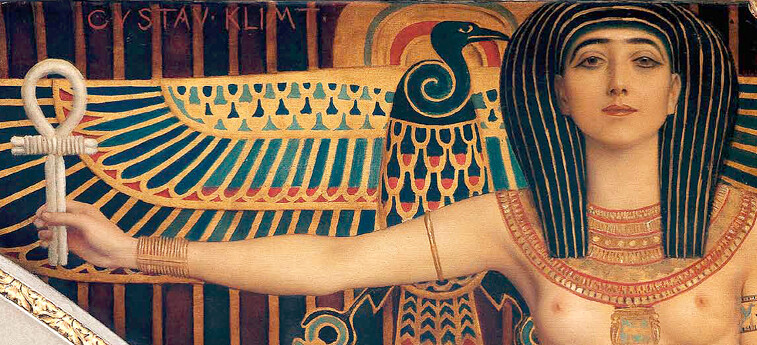 1890: The Pendentive Paintings at the Kunsthistorisches Museum
The architectural office Fellner & Helmer was one of the most important patrons of the "Künstlercompagnie" (Artists' Company), commissioning them to furnish the municipal theaters in Reichenberg (Liberec, 1882/83), Fiume (Rijeka, 1884/85) and Karlsbad (Karlovy Vary, 1886), among others. From 1885, the trio also worked in Vienna, creating the ceiling paintings for the newly built Burgtheater and in 1890 a cycle of paintings for the staircase of the equally new Kunsthistorisches Museum.
This wall cycle, intended to illustrate important stylistic eras in the development of the visual arts, from Ancient Egypt to the 18th century, is embedded into the arcades of the museum at a height of over 12 meters. Gustav Klimt realized a total number of thirteen paintings for this cycle, created in oil on canvas at the Artists' Company's studio and attached to the walls six months prior to the opening of the Kunsthistorisches Museum in 1891.
The cycle has been uniquely preserved in its original condition. On the occasion of Gustav Klimt's 150th birthday in 2012, visitors were able to view the works at eye level from the lofty vantage point of a specially built Klimt bridge.
Kunsthistorisches Museum Vienna
www.khm.at