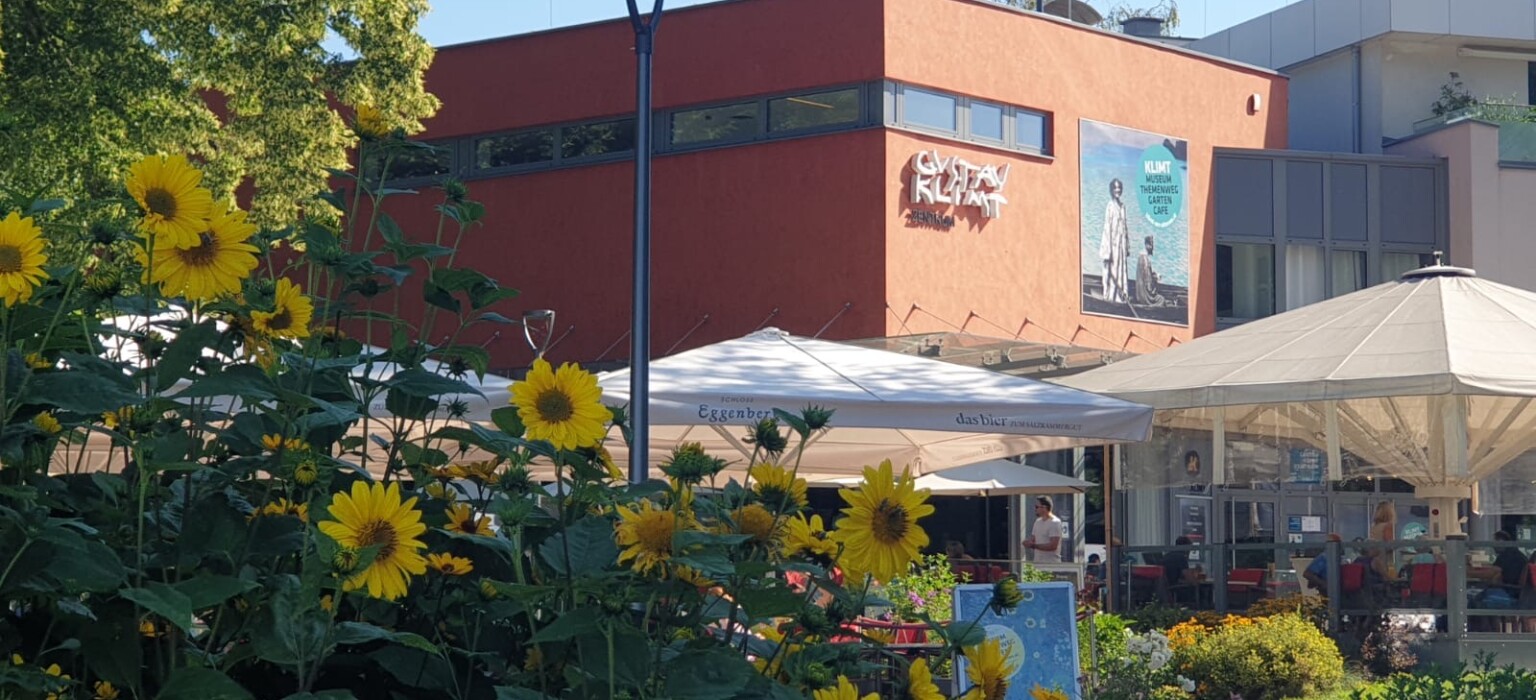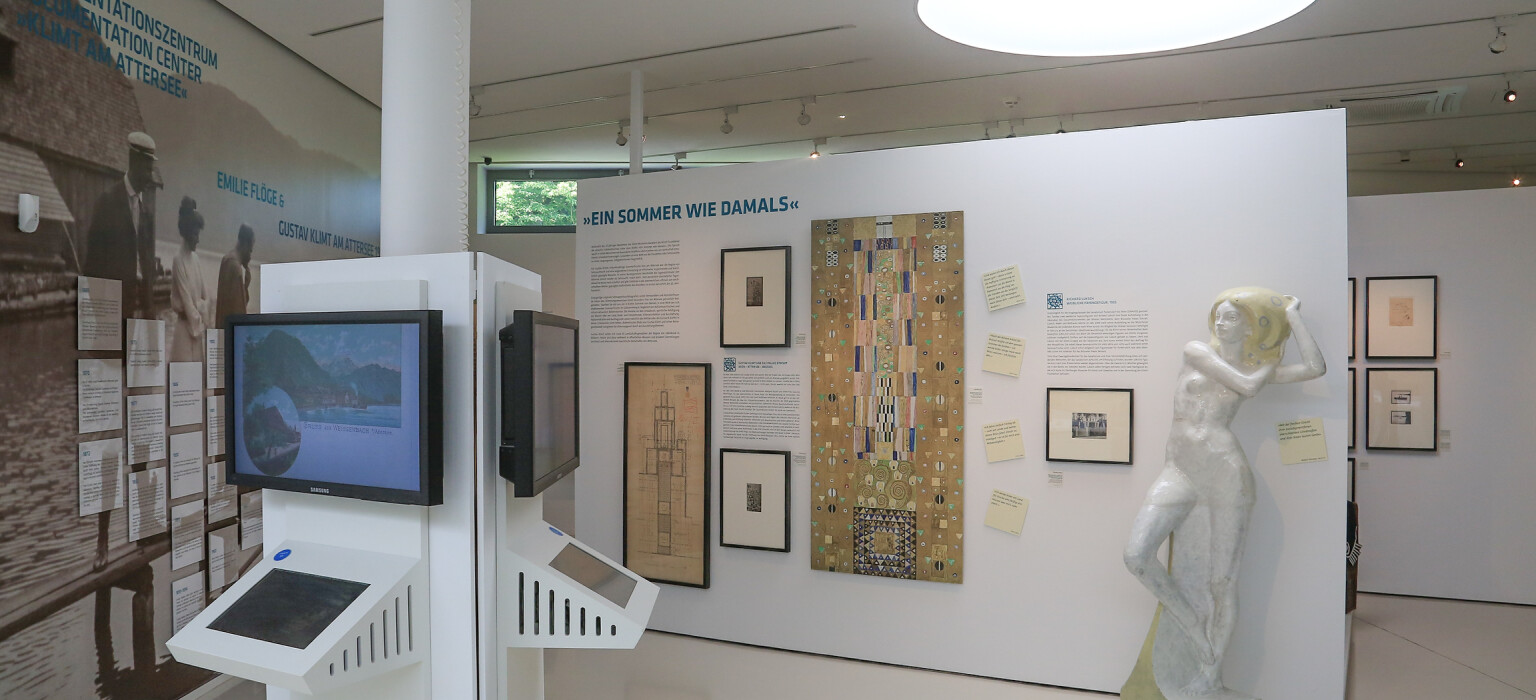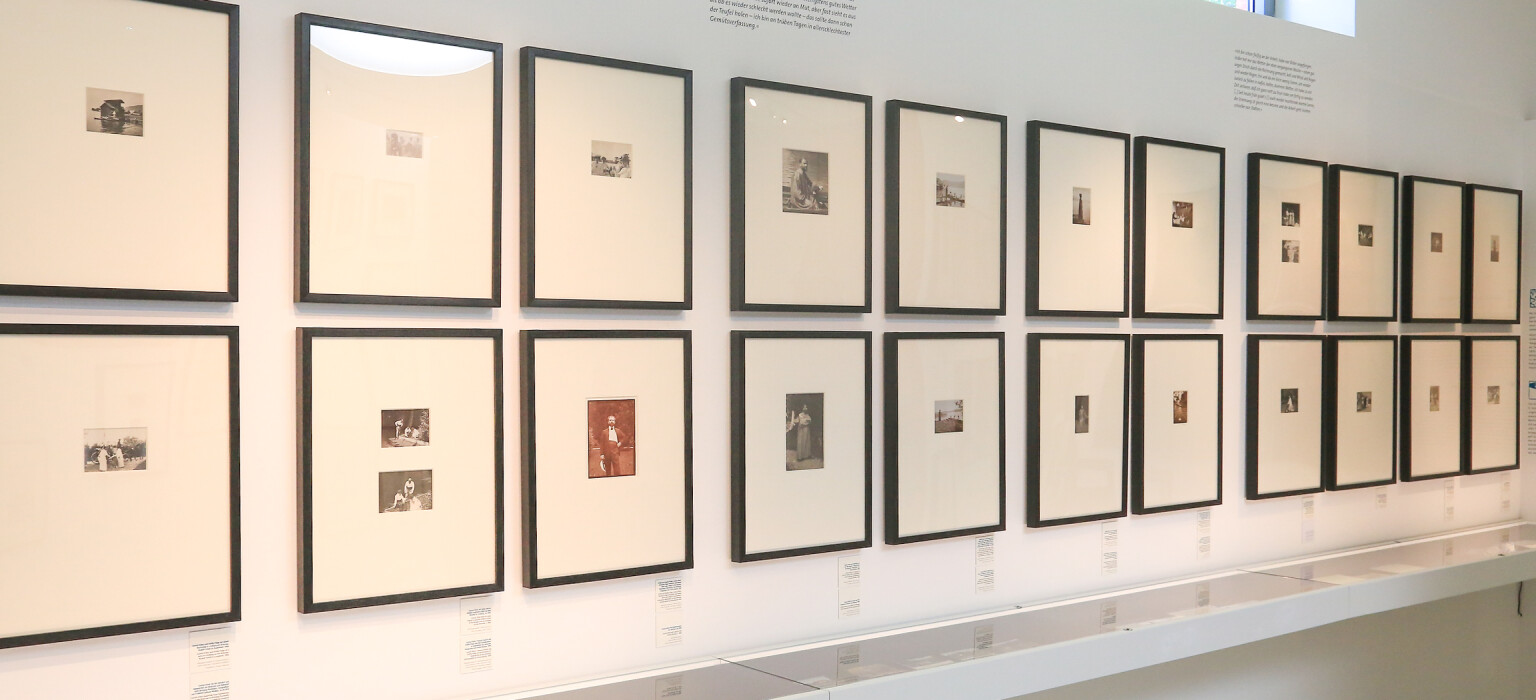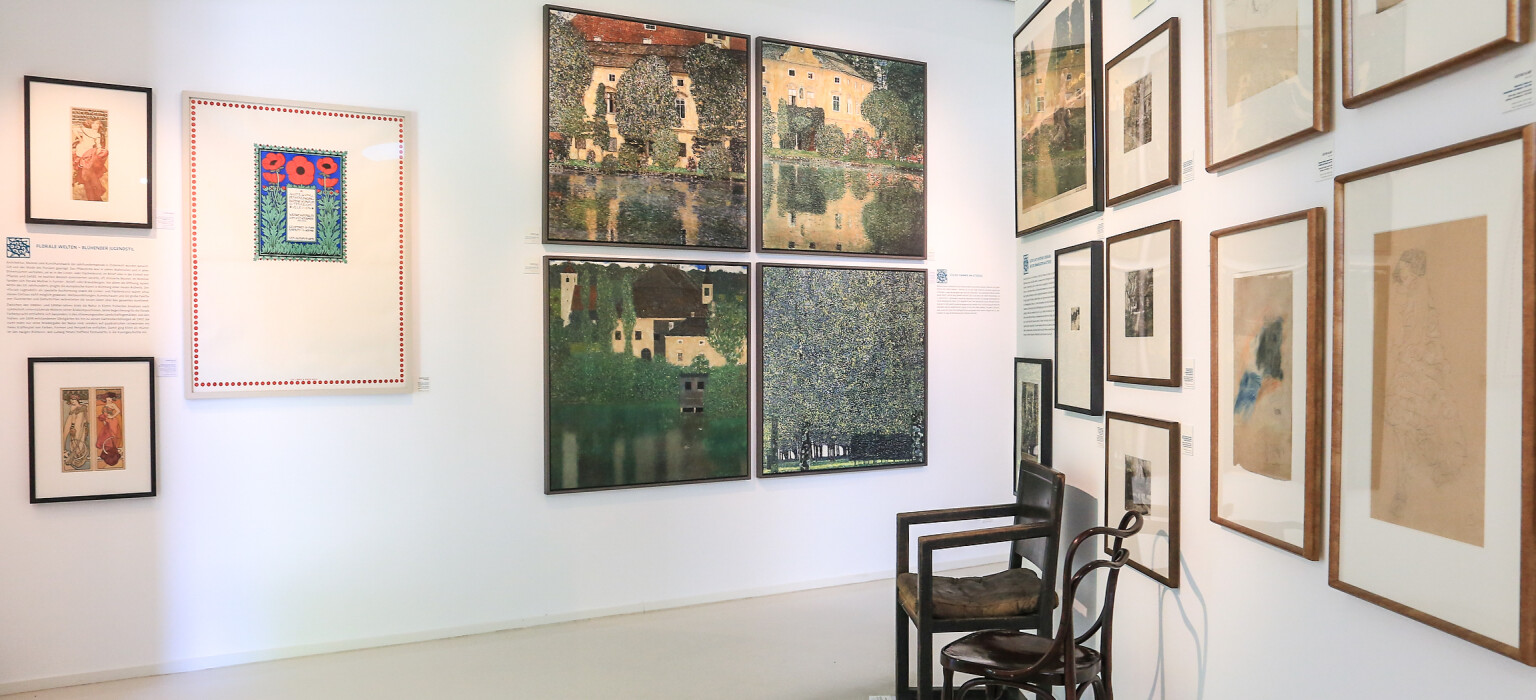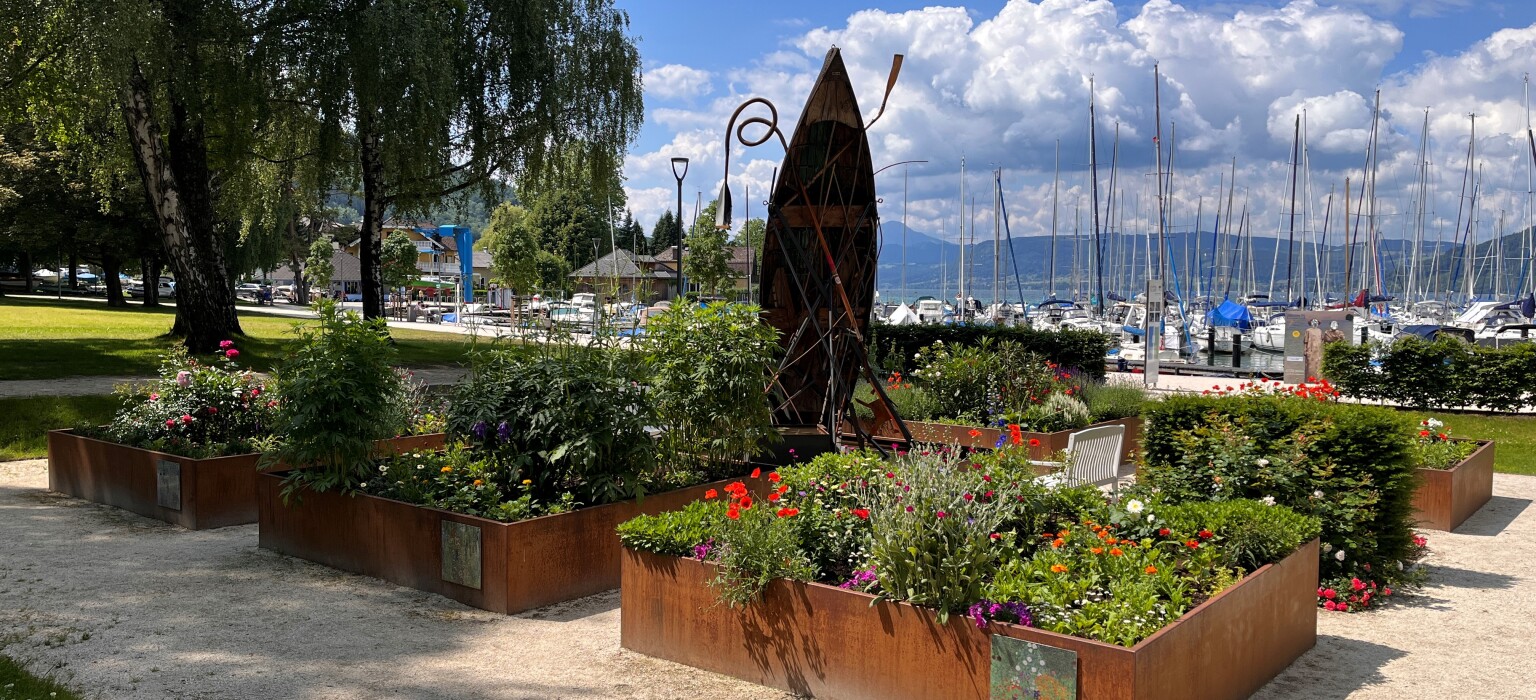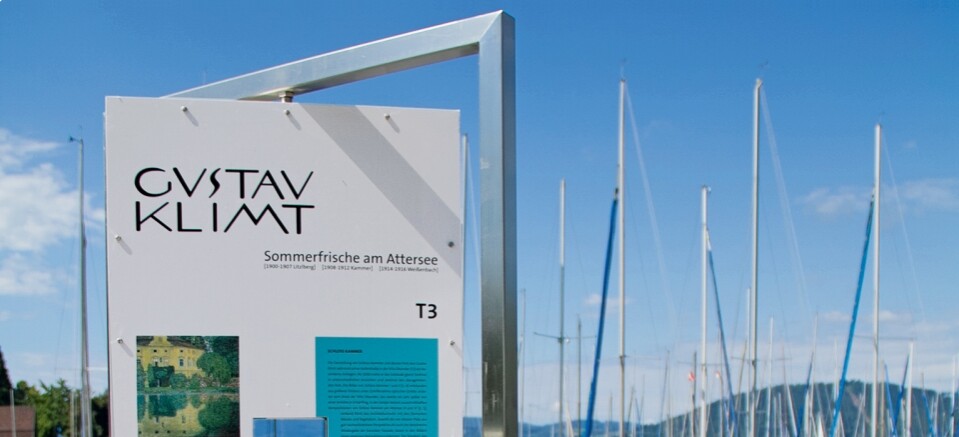 Klimt on the Attersee: Museum, Artist Trail & Garden, Villa Paulick
From 1900 to 1916, Gustav Klimt regularly spent his summer sojourns on the Attersee. Since 2003 the Klimt artist-trail - relaunched in 2021 - has been honoring the famous Art Nouveau painter and since 2012 the
Gustav Klimt Center (Museum)
in Kammer-Schörfling on Lake Attersee informs about Klimt's life and work in this region.
The first exhibition (2012–2014) was curated by the
Leopold Museum, Vienna
. In addition to numerous private lenders, the Klimt Foundation's founder, Ursula Ucicky (2012), and the Klimt Foundation (2013/2014) provided loans too.
With the season start in March 2015, the Klimt Foundation took over the economic and scientific management of the museum. Since then, the non-profit private foundation has been designing seasonal exhibitions regularly.
Another cultural-historical attraction is since summer 2019 the freely accessible Klimt Garden next to the Klimt Center.
The source of inspiration for the planting concept, developed by the Klimt Foundation, are six oil paintings by the artist himself created between 1907 and 1916 and titled with "garden". This all-season attraction conveys a touch of Klimt's longing for a carefree, sensual and enjoyable life in the magical garden paradise that "resembles a starry sky", as the artist himself wrote.
Since 2022, guided tours in German through the historicist Villa Paulick in Seewalchen on the Attersee have also been organized by the Klimt Museum.
Visitors can feel the fascinating atmosphere of Lake Attersee, which captivated the famous Art Nouveau artist for 17 summers. Klimt's paths and motifs on land or on Lake Attersee can be optimally combined with a walk in the Klimt-Garden, along the Klimt Artist Trail or with a boat trip on the Attersee.