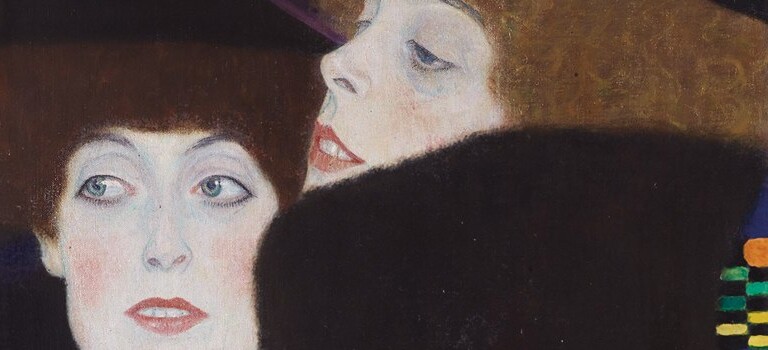 Exhibition participations
Museo di Roma-Palazzo Braschi, Rome, 27.10.2021-27.03.2022
In 2021 Rome celebrates the 150th anniversary of its elevation to the capital of the united and newly established Kingdom of Italy. On this occasion, the Museo di Roma is showing a spectacular exhibition devoted to Gustav Klimt's work, the stimulating and inspiring connections of the painter with Italy and the achievements of the Vienna Secession. Belvedere curator Franz Smola curated this exhibition, together with Sandra Tretter, Scientific Director of the Klimt Foundation, and Maria Vittoria Marini Clarelli, Sovrintendente ai Beni Culturali di Roma. This show is accompanied by an extensive exhibition catalogue in which Sandra Tretter and Peter Weinhäupl, among others, explain Klimt's trips to Italy and sources of inspiration in detail for the first time.
The Klimt Foundation contributes numerous loans, in addition to the Belvedere, Vienna and private lenders. The important painting The Bride (1917/18, unfinished) is being presented abroad for the first time in over 80 years. Friends I (The Sisters) (1907), a double-portrait that Klimt created during his summer sojourn on the Attersee and was presented at the Biennale di Venezia in 1910, will also be exhibited in Rome. More than 60 additional objects from the foundation's collection, including drawings by Klimt, autographs, photographs and posters for the shows of the Vienna Secession are also displayed in this exhibition.
Leopold Museum, Vienna, 22nd June 2018-4th Nov. 2018
Sandra Tretter, the Klimt Foundation's Head of Research, has been invited by the Leopold Museum to present the genesis of Klimt's last large-scale allegory within the framework of the museum's comprehensive Klimt exhibition. Featuring among the exhibits is the artist's only extant sketchbook, which will be shown to the public for the first time, and which affords intimate insights into the painting's creation process.