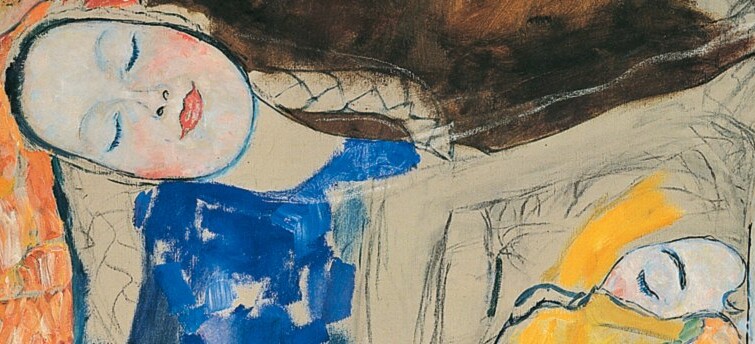 Inventory of the Foundation
The collection of the Klimt Foundation includes oil paintings, drawings, autographs and photographs by Gustav Klimt as well as artworks by his companions from the "Vienna 1900" era. This collection is being scientifically documented and reviewed. The results of this research are published in the publication series of the Klimt Foundation.
The foundation's charter allows for the collection to be enlarged through donations and acquisitions of artworks. The main focus when extending the collection is on Austrian art between 1890 and 1918. The foundation is a non-profit organization and does not operate commercially on the art market.
Please direct loan requests to the directorate of the Klimt Foundation:
direktion@klimt-foundation.com