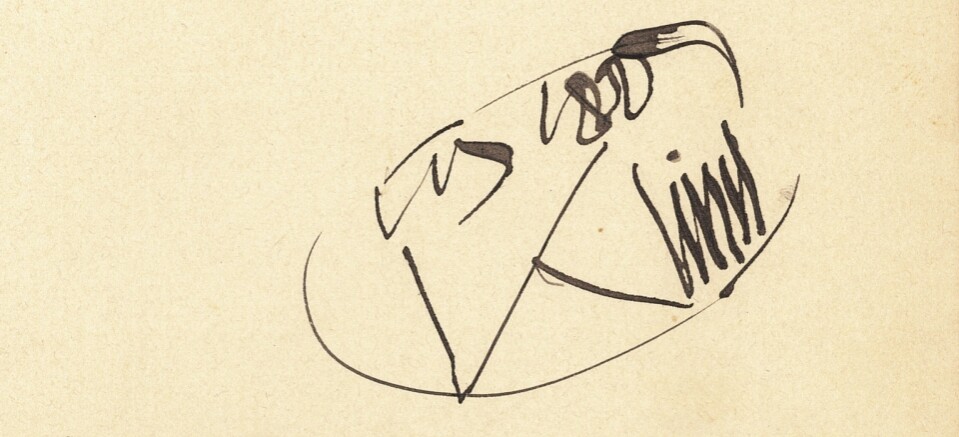 Loans 2014-2022
2022
12.04.2022-24.07.2022:
Galleria d'arte moderna Ricci Oddi | XNL Piacenza Contemporanea, Piacenza
Klimt. L'uomo, l'artista, il suo mondo
04.06.2022-23.10.2022:
Gustav Klimt-Museum am Attersee, Schörfling on the Attersee
"A summer like back then" Gustav Klimt's summer sujourns on the Attersee 1900-1916
23.6.2022–25.9.2022:
Künstlerhaus, Vienna
1503. Members' exhibition
07.10.2022-08.01.2023:
Van Gogh Museum, Amsterdam
Golden Boy Gustav Klimt. Inspired by Van Gogh, Rodin, Matisse...
2021
25.03.2021–13.02.2022:
Österreichische Galerie Belvedere, Vienna
Lady with Fan. Gustav Klimt's Last Works
05.05.2021–26.09.2021:
Leopold Museum, Vienna
THE BODY ELECTRIC. Erwin Osen - Egon Schiele
22.05.2021–26.10.2021:
Gustav Klimt-Zentrum am Attersee, Schörfling
Gustav Klimt's "floral world"
27.10.2021–27.03.2022:
Museo di Roma, Palazzo Braschi, Rome
Klimt. La Secessione e l'Italia
15.12.2021–19.06.2022:
MAK - Museum für angewandte Kunst, Vienna
JOSEF HOFFMANN. Progress Through Beauty
2020

27.11.2020–04.04.2021:
Leopold Museum, Vienna
INSPIRATIONAL BEETHOVEN. A Symphony in Pictures from Vienna 1900
09.10.2020–02.05.2021:
Palazzo Attems Petzenstein, Gorizia
Vienna 1900. Grafica e design

01.07.2020–01.09.2022:
Österreichische Galerie Belvedere, Vienna
Further loans in the permanent exhibition of the Belvedere
20.06.2020–26.10.2020:
Gustav Klimt Center on lake Attersee, Schörfling
Floral Worlds - Flourishing Jugendstil
Since 08th February 2019:
Österreichische Galerie Belvedere, Vienna
Permanent exhibition
Since 16th March 2019:
Leopold Museum, Vienna
Vienna 1900. Birth of Modernism
2019

09th March 2019-30th June 2019: Museo di Santa Chiara, Gorizia
Francesco Giuseppe I, uomo, imperatore, patrono delle scienze e delle arti
23rd Apr. 2019-10th June 2019: Metropolitan Art Museum, Tokyo
Gustav Klimt. Vienna - Japan 1900
24th Apr. 2019-05th Aug. 2019: National Art Center, Tokyo
Vienna on the Path to Modernism
21st June 2019-27th Oct. 2019: Gustav Klimt-Zentrum, Schörfling am Attersee
Floral Worlds - Flourishing Jugendstil
23rd April 2019-14th Oct. 2019: Municipal Museum of Art, Toyota
Gustav Klimt. Vienna - Japan 1900
27th Aug. 2019-08th Dec. 2019: National Museum of Art, Osaka
Vienna on the Path to Modernism
2018
19th Oct. 2018 - 17th Feb. 2019: Österreichische Galerie Belvedere, Vienna
Egon Schiele. The Making of a Collection
10th Oct. 2018 – 27th Jan. 2019: Barbican Art Gallery, Barbican Centre, London
Modern Couples: Art, Intimacy and the Avant-garde
2nd Oct. 2018 – 14th Jan. 2019: Fondation Louis Vuitton, Paris
Egon Schiele
24th Aug. 2018 - 29th Oct. 2018: Leopold Museum, Vienna
Moriz Nähr. Photographer of Viennese Modernism
22nd June 2018 – 4th Nov. 2018: Leopold Museum, Vienna
Gustav Klimt. Artist of the Century
27th Apr. 2018 – 20th Aug. 2018: Centre Pompidou-Metz, Metz
Modern Couples: 1900-1950
2017
23rd Sept. 2017 – 21st Jan. 2018: Palazzo Roverella, Rovigo
Secessioni Europee – Monaco, Vienna, Praga, Roma. Von Stuck, Klimt, Vachal, Casorati
15th Apr. 2017 – 26th Oct. 2017: Gustav Klimt Zentrum am Attersee, Kammer-Schörfling
Gustav Klimt & Emilie Flöge. Sommerfrische am Attersee 1900–1916
9th Feb. 2017 – 8th May 2017: The Klovićevi Dvori Gallery, Zagreb
The Challenge of Modernity. Zagreb – Vienna about 1900
2016
16th Dec. 2016 – 26th March 2017, extended until 28th May 2017: Museo Santa Chiara, Gorizia
Nel segno di Klimt. Gorizia, salotto mitteleuropeo fra tradizione e modernità
22nd Nov. 2016 – 24th Nov. 2016: Palais Schönborn-Batthyány, Wien
35 Jahre Sotheby´s Österreich Jubiläumsausstellung – A Glimpse into Austrias Private Collections
4th June 2016 – 26th Oct. 2016: Gustav Klimt Zentrum am Attersee, Kammer-Schörfling
Emilie Flöge – Reform der Mode. Inspiration der Kunst
19th March 2016 – 19th June 2016: Buchheim Museum, Bernried
Klimt & Shunga – Explizit Erotisches aus Wien und Japan
2015
22nd Oct. 2015 – 28th Feb. 2016: Österreichische Galerie Belvedere, Wien
Klimt/Schiele/Kokoschka und die Frauen
26th June 2015 – 2nd Aug. 2015: Gustav Klimt Zentrum am Attersee, Kammer-Schörfling
Der Besuch der jungen Damen
12th Feb 2015 – 21st June 2015: Pinacothèque deParis, Paris
In the Time of Klimt
2014
17th Dec. 2014 – 19th Apr. 2015: Museum für angewandte Kunst, Wien
Wege der Moderne. Josef Hoffmann, Adolf Loos und die Folgen
Since 15th Nov. 2014: Österreichische Galerie Belvedere, Wien
Permanente Klimt-Sammlung