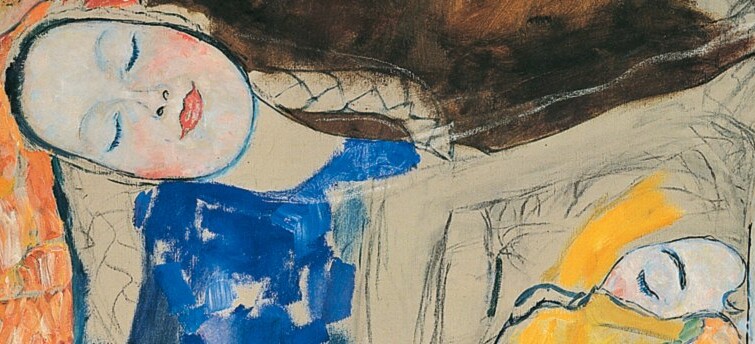 The Collector Gustav Ucicky
Gustav Ucicky (1899–1961) is considered to be the first illegitimate son of Gustav Klimt (1862–1918) following the artist's relationship with Maria Ucicka (1880–1928). Klimt had five further illegitimate children from his relationships with Maria "Mizzi" Zimmermann (1879–1975) and Consuela Camilla "Ella" Huber (1896–1978).
The official "death notice" about Gustav Klimt's passing does not list any children. Nevertheless, all three women and their children were financially supported by Klimt and received compensation from Klimt's heirs after his death.
Gustav Ucicky became a cinematographer and film director. His career developed along the most important milestones of Austrian cinematic history, from the era of the Austro-Hungarian Monarchy to the silent movies of the early 1920s, from productions for the UFA Berlin and Wien-Film in the 1930s and 1940s, including Nazi propaganda films, to the so-called "Heimatfilme" (nostalgic film genre with a local background) of the post-war era – e.g. Die Sklavenkönigin (1924), Café Elektric (1927), Morgenrot (1932), Der Postmeister (1940), Heimkehr (1942), Singende Engel (1947), Das Erbe von Björndal (1960).
Throughout his life, he collected works by his father Gustav Klimt, perhaps compensating for the insufficient father-son relationship of his childhood. Ucicky's Klimt collection originally comprised around ten paintings and over 15 drawings. During the settlement of his estate, the works that remained within the collection until his death in 1961 became the property of his third wife Ursula Ucicky, née Kohn. Four paintings and ten drawings were transferred into the Klimt Foundation by Ursula Ucicky in September 2013.
In accordance with the foundation's charter, the Klimt Foundation also focuses on the objective reappraisal of the life and works of the film director Gustav Ucicky. In the autumn of 2014 this objective has been realized through a film retrospective and the first film historical monograph on Ucicky as part of a joint research project with the Filmarchiv Austria.