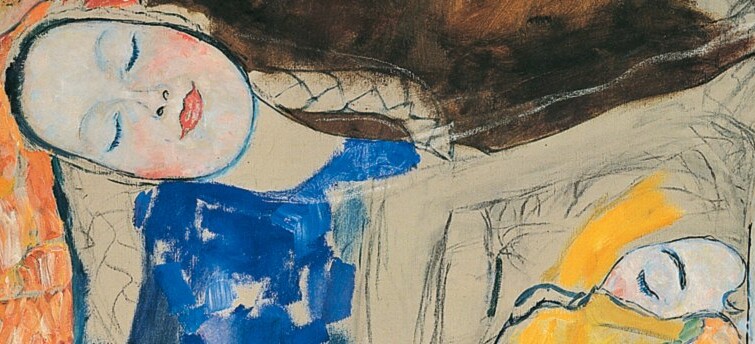 The Benefactress Ursula Ucicky
Ursula Ucicky was born in 1922 to Helene Kohn, née Engelmann, and Heinrich Kohn (1867–1946) in Cottbus. Heinrich Kohn was originally from Brünn (present-day Brno) and owned a thriving cloth mill in Forst an der Lausitz, the former "Manchester of Germany".
During the National Socialist era the cloth mill was seized and the family declared "stateless". After moving to Hamburg, Ursula Kohn survived the numerous bombardments of World War II. Following the liberation of Hamburg by US troops, she lived in England and Israel, among other places. In 1956 she returned to Hamburg, where she met the film director Gustav Ucicky. They were married in 1957. Until the death of her husband, Ursula Ucicky worked as an assistant director for Realfilm Hamburg, for instance for Ucicky's production "Das Erbe von Björndal" (1960).
Shortly before their wedding in 1957, Ursula Ucicky, who also worked as a freelance journalist, wrote an article on the film director's art collection for the magazine "Alte und Moderne Kunst". Soon afterwards, she and her husband penned Ucicky's anecdotes entitled "45 Years of Film". This text was published for the first time in the autumn of 2014 as part of the film historical monograph of the Filmarchiv Austria. Gustav Ucicky died in 1961 during filming for his production "Das letzte Kapitel". He left his third wife Ursula an important art collection.