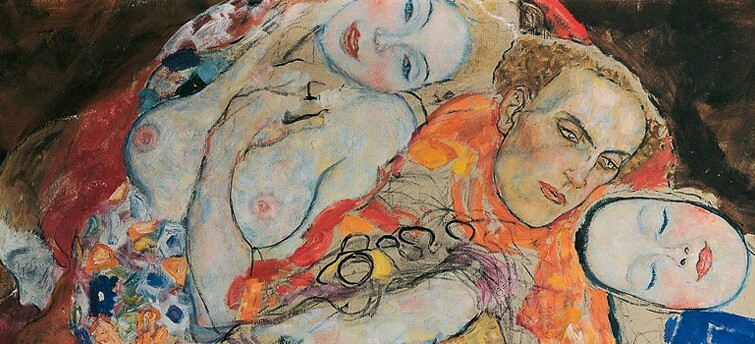 History of the Foundation
The Klimt Foundation was founded in September 2013 by Ursula Ucicky (*1922), the third wife and widow of the film director Gustav Ucicky (1899–1961).
Gustav Ucicky is considered to be the first illegitimate son of Gustav Klimt (1862–1918). He rose to fame as a cinematographer and film director. His career developed along the most important milestones of Austrian cinematic history, from the era of the Austro-Hungarian Monarchy to the silent movies of the early 1920s, from productions for the UFA Berlin and Wien-Film in the 1930s and 1940s to the post-war era. Throughout his life, he collected works by his father Gustav Klimt, perhaps compensating for the insufficient father-son relationship of his childhood.
According to current research, Gustav Ucicky likely acquired his works from the mid-1920s to the 1950s. During his lifetime, he donated four works to the Österreichische Galerie Belvedere in Vienna. Gustav Ucicky died in 1961, bequeathing his private art collection to his wife Ursula.
In 2001 and 2004 the works given to the Belvedere were classified as "looted" according to the Austrian Art Restitution Law (Kunstrückgabegesetz) and were restituted. Acting as a private individual, Ursula Ucicky reached an out-of-court settlement in accordance with the Washington Principles of 03.12.1998 for the painting "Water Snakes II" with the heirs of Jenny Steiner, the first owner of the painting, in 2013. That same year, she founded the Klimt Foundation and transferred her remaining paintings and drawings into the private foundation.