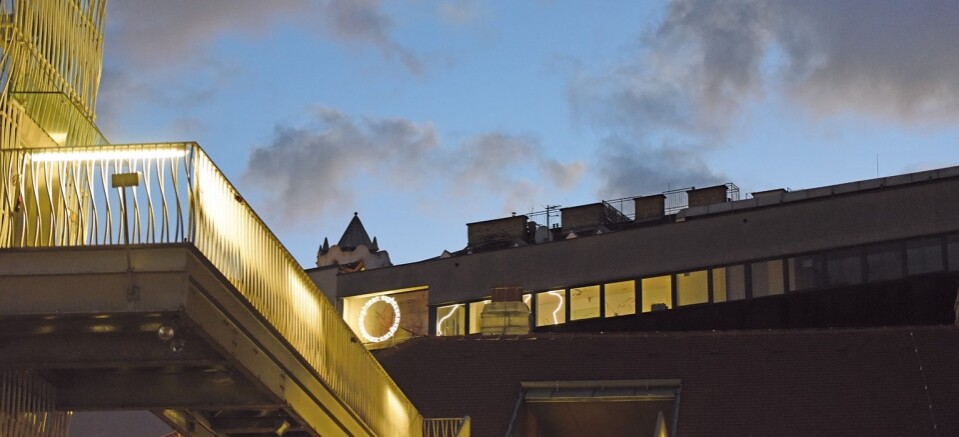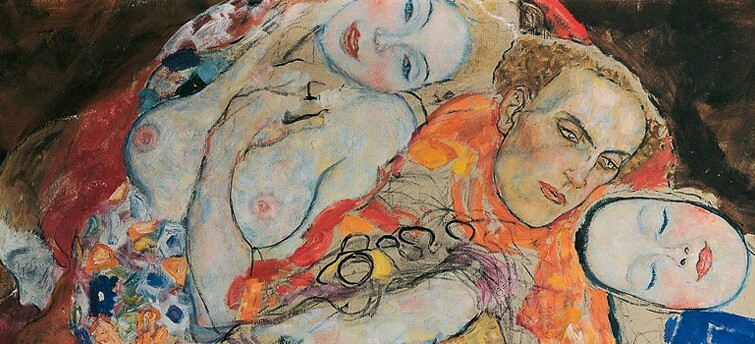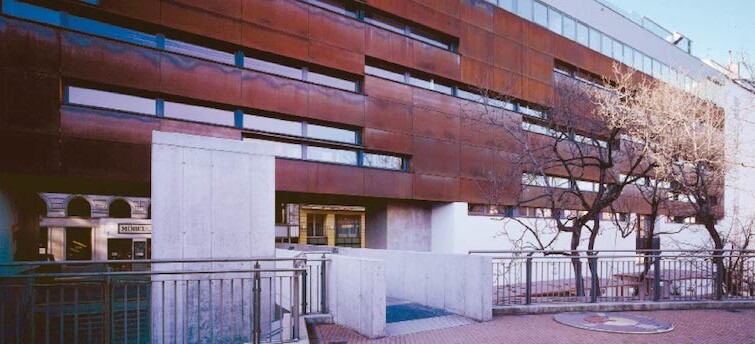 Foundation Headquarters
The offices of the Gustav Klimt | Wien 1900–Private Foundation (Klimt Foundation) are situated in Vienna's
7th district, Breite Gasse 4, in the immediate vicinity of the cultural hub MuseumsQuartier. The research center houses offices for research assistants and external researchers, a specialist library with archives and an
event location.
The office building was designed in 2004 by the renowned Austrian architect Carl Pruscha as a multi-purpose office building and was built by the property developers KALLCO. Situated at the western end of the MuseumsQuartier, it was aptly named "MQ-West". The office block was built onto the foundations of the former glacis walls and impresses with its narrowness of barely six meters. With its characteristic rusty metal facade, it constitutes the back entrance to the MuseumsQuartier and provides access to the restaurant "Glacis Beisl". The building project received the award given by the association of builders "ZV-Bauherrenpreis" in 2005.