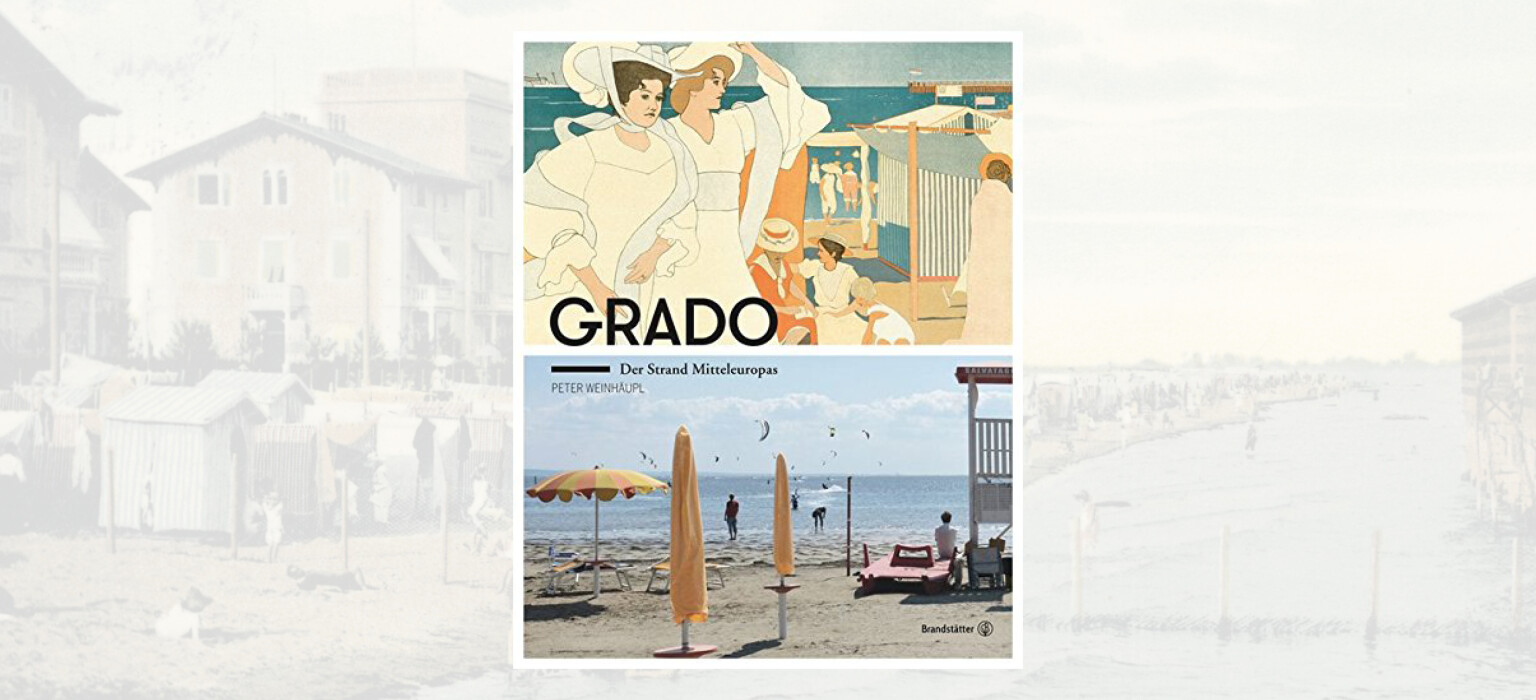 Grado. Der Strand Mitteleuropas
Edited by Peter Weinhäupl
With Contributions from Marian Bressan, Roberto Festi, Andreas Nödl, Peter Schubert, Wilfried Seipel und Peter Weinhäupl
Grado means: beach fun and Art Nouveau villas, dreamy narrow alleys in a historic old town that is still perfectly preserved today, fishing village idyll, regional cuisine and nostalgic childhood memories. The traditional seaside resort on the northern Adriatic has a turbulent cultural and historical past. In this splendid volume, Peter Weinhäupl - editor and director of the Klimt Foundation - follows in the footsteps of the Viennese Secessionist Joseph Maria Auchentaller, who captured Grado in his paintings around 1900 and attracted the Viennese art scene to the lagoon city. Abandoned by Austria without a fight in 1915, Grado initially experienced the Great Depression after unification with Italy, then the "golden" 1920s as well as the 1930s, and never before was the Adriatic closer for Austrians and Germans than in the 1960s, when it was "by car to the sea".
€ 49,90
Brandstätter Verlag, Vienna, 2017
ISBN 978-3-85033-982-7
_______________________________________________
Only a German edition is available in bookshops.